General Meeting: October 18th at 7:00
In-Person and via Zoom
Final arrangements for the October meeting are still in the works. Stay tuned for more information.
---
Sawmill Outing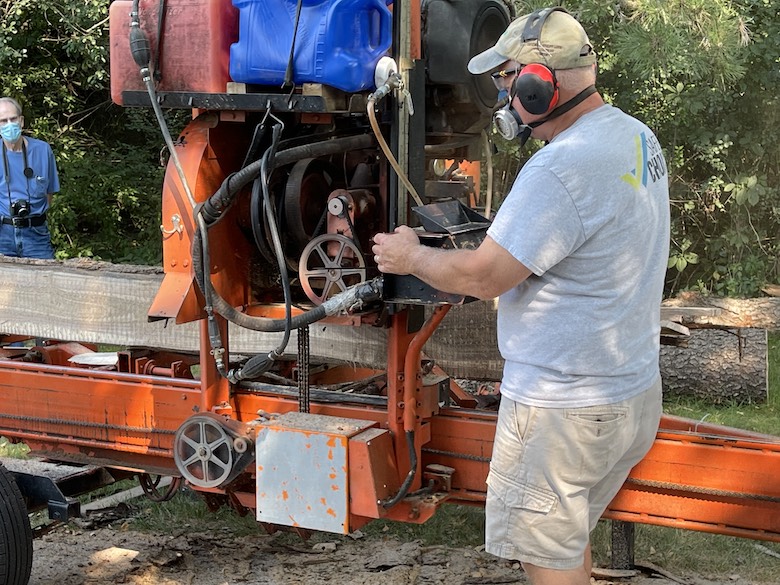 On September 11th Ron Colliander demonstrated his portable sawmill for members of the organization.
The DuPage Woodworkers is dedicated to increasing the enjoyment of woodworking. Woodworkers of all skill levels, in every area of woodworking, are welcome.

Home | Calendar | Activities | Newsletter | Join/Renew | Discounts | Members Only | Library | Gallery | Toys | Classifieds | Info | Map
.