General Meeting: July 19th at 7:00 via Zoom
Steve Latta
Our July presenter, Steve Latta has been a professional furniture and cabinet maker for about 30 years. He also teaches at Thaddeus Stevens College of Technology. Steve is a contributing editor to Fine Woodworking magazine and has lectured and taught at museums and schools around the country. He worked with Lie-Nielsen to create modern inlay tools and instructional videos about inlay.
---
From Our Workshop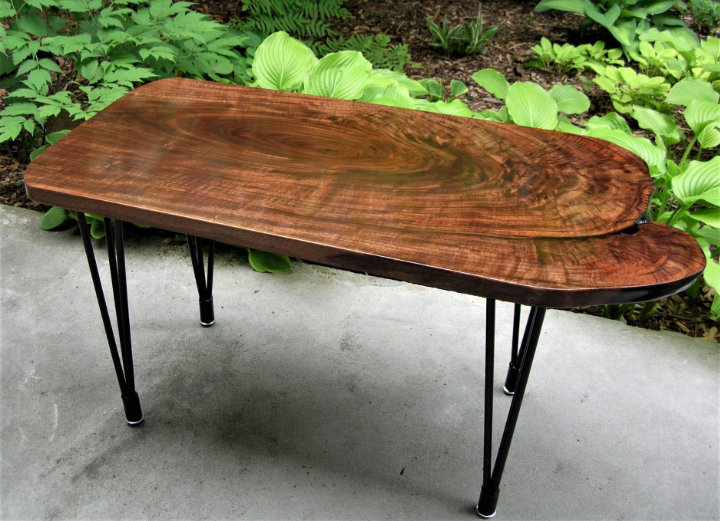 Mike Kalscheur showed this beautiful crotch walnut side table at our June meeting.
The DuPage Woodworkers club is dedicated to increasing the enjoyment of woodworking. Woodworkers of all skill levels, in every area of woodworking, are welcome.

Home | Calendar | Activities | Newsletter | Join/Renew | Discounts | Members Only | Library | Gallery | Toys | Classifieds | Info | Map
.