General Meeting: November 15th at 7:00
In-Person and via Zoom
This is the night that members turn in toys to be distributed to charities who will hand them out to children for the Holidays.
If you come in person, wear your mask and be considerate of social distancing. If you plan to attend via Zoom, expect the usual invitation.
---
ReTool and ReStore Field Trip: November 13, 2021
A trip to Rockford to visit ReTool (a store that sells and trades new and used, but perfectly functional, tools) and to the Rockford Restore (reuse stores operated by Habitat for Humanity). See the Activities page for more details and to sign up.
---
From Our Workshop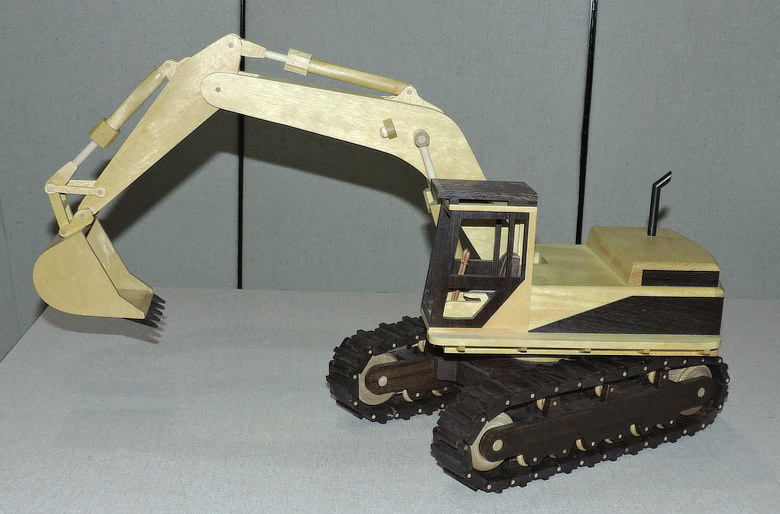 Roy Galbreath showed this lovely excavator at our October meeting.
The DuPage Woodworkers is dedicated to increasing the enjoyment of woodworking. Woodworkers of all skill levels, in every area of woodworking, are welcome.

.