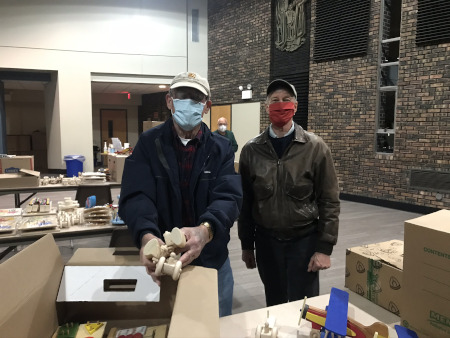 1500 Toys
Instead of our usual November meeting toy collection, this year toys made by our members were dropped off curbside at St. James church. It wasn't as fun as all being in the room with all those toys. We have to imagine the fun the children will have with those toys.
A small group of members then sorted and boxed the toys for distribution. Our members made over 1500 toys this year. That's a great number considering all that went on this year. Nine organizations will distribute them to children.
The DuPage Woodworkers club is dedicated to increasing the enjoyment of woodworking. Woodworkers of all skill levels, in every area of woodworking, are welcome.

Home | Calendar | Activities | Newsletter | Join/Renew | Discounts | Members Only | Library | Gallery | Toys | Classifieds | Info | Map
.