Classifieds: Items to Buy or Sell
All transactions are between the buyer and seller. DuPage Woodworkers assumes no responsibility.
If you have an item or items to sell, please see our procedures. If you are thinking about selling an entire shop, see our article with ideas on that topic.
Please be considerate about masks and social distancing.
For Sale
Posted Date: May 27, 2023
Item(s):
Mini Mill
I am selling a mini mill. It is a versatile tool for shaping and cutting metal and wood. I have a lot of wooden parts with this because of its accuracy. I an asking $450.00 for it.
Brian Ferguson
Lombard
Mobile phone is 630-589-6086.
For Sale
Posted Date: May 15, 2023
Item(s):
Cherry Boards
I have 5 long (4 x 104", 1 x 109") old (at least 100 years old) cherry planks. They are 11" wide and 1" thick. (See picture) They were used by my great grandmother as shelves for skimming the cream off the top of milk, and later used by my parents as book shelves, so they have very small holes (as is shown in the photo) at the ends. We're moving from Downers Grove to W. Colorado and can't take them with, but planks this length and other dimensions are I think rather hard to find. I'd guess/hope that some members of this club might find them of interest for making a table or other furniture, and be able to offer a reasonable price. (I don't know however what that price might be, so am open to offers for 1 or all.) I'll be glad to answer any questions and show them or help move them if needed. Thanks for your interest.
Call or text at (630) 624-0336 or e-mail at deewernette@yahoo.com
Dee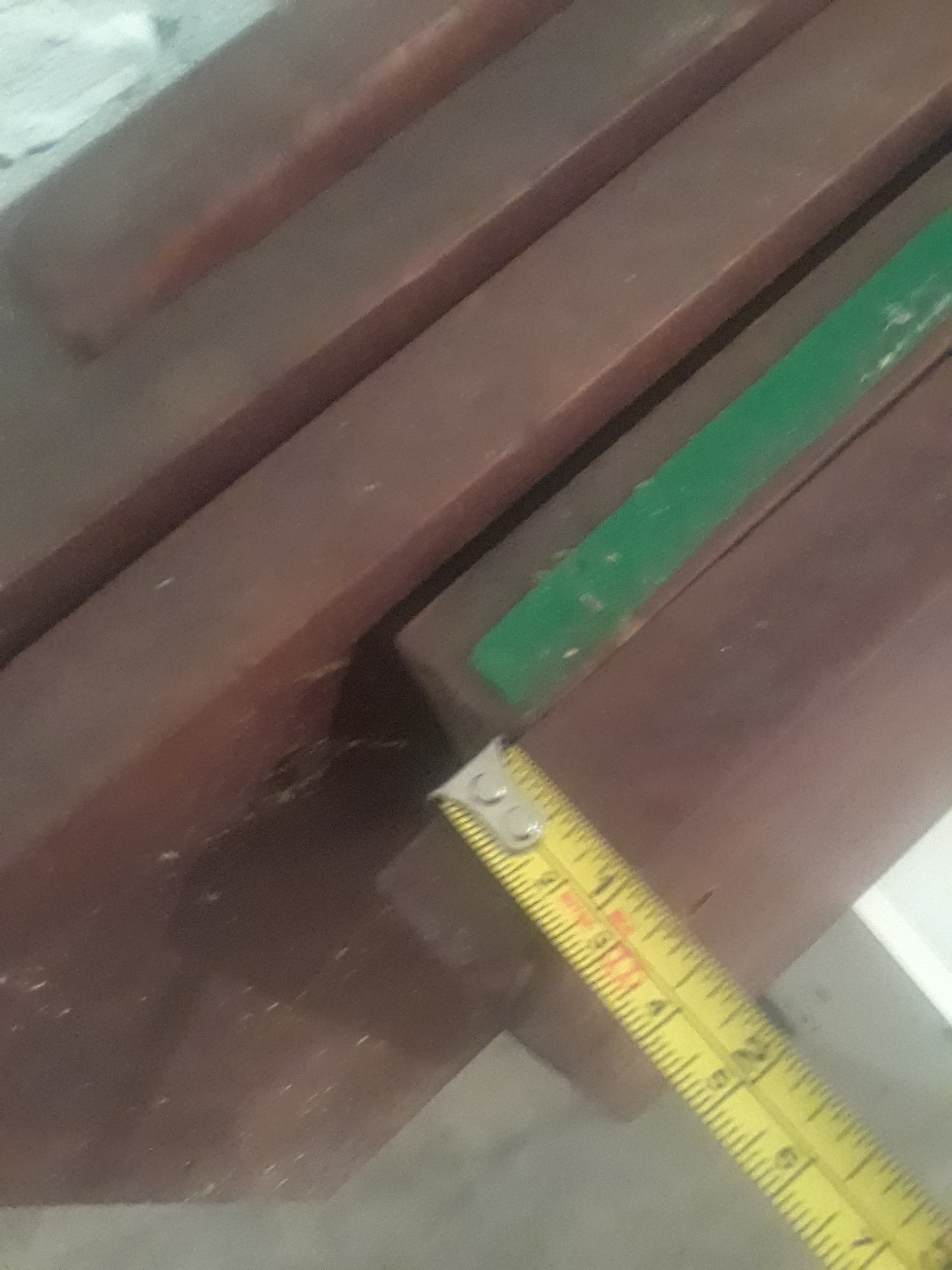 For Sale
Posted Date: April 25, 2023
Item(s):

We are helping our uncle to clean out his many years of collected tools. Any offers, please contact Hank at 708-863-8249
For Sale
Posted Date: April 19, 2023
Item(s):

Original KATIE (Dovetail) JIG , manufactured and patented by Hampton House Inc. It includes various additional accessories that make it the easiest, most flexible and accurate dovetail jig ever made, in my opinion. Through and Half Blind dovetails are possible.
I am asking $285
The pictures illustrate the accessories, product manual, and Marc Sommerfeld's DVD, provide detailed set-up and use.
I would gladly answer any questions and provide my experiences with this tool.
Pickup in Chicago (Belmont & Austin area)
Contact:
Ed Urban
mortools@comcast.net

.